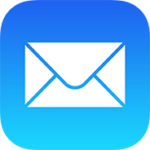 I can recall entire summers when I was not teaching at my college and would hear nothing at all until the end of summer letter inviting us back to campus for fall term.  Ah.. Those were the days.  Or at an office job:  the weekends were yours in privacy unless some unmitigated catastrophe occurred that necessitated a phone call to your home phone.  
Now we are all of us bombarded by emails all day, every day.  I will confess to being guilty in both initiating emails over the weekend and in the evening hours as well as responding to them.  
But is this so bad?  Isn't it great to instantly touch base with someone when you are thinking about an issue or problem and get a response back?  Or catch up on work from the luxury of your own back yard in a summer evening? And do not all these emails signal how indispensable we are to our places of employment?  And how dedicate we are in responding?
And therein lies the rub.  If we ignore emails over, say a weekend or a vacation, when we
return we face pages of unread messages, many of them out of date as the senders get increasingly frustrated by our silence and move on to a "more important person."  And that silence serves to brand one as not committed, not really all that concerned about one's all important places of business–i.e. the source of our paycheck which measures our value to our company.  You can see how this spirals downward fast.
But the electronic barrage sucks the vitality our of us as we can never redirect our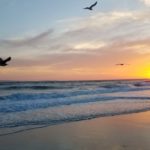 attention to that which is at hand.  We must always be living in the land of work.  As most of us are not the president of the United States, one has to wonder why we have to sacrifice our personal lives for the omnipresent work life. We cannot be alive to the bigger world around us:  the sound of crickets in the late summer, the biting cold of the winter wind on a winter's walk in a forest or down an urban street.  We miss the joy of a child playing at pretending to make stone soup and we cannot smell the baking bread as we are buried in our laptop, firing back emails to someone who is likewise disconnected from the 3-D world around them. Our minds are full of buzzing electronic waves that shout to be heard and rule our every thought, waking and sometimes in the middle of the night.
The irony is that I am not convinced we are really accomplishing any more than countless
generations before us achieved.  The medievals lived full and adventuresome lives with nary a computer in sight and often died at an age we would find tragically young.  And yet look at  all they accomplished.  Empires were built and destroyed, music and art was created, novels were written, people lives fulsome lives.  Businesses grew and created the modern world.  Without email.
My daughter types letters on a typewriter and for a number of years lived off the grid on a farm.  Maybe we need to rethink the ways in which technology has mastered us and made us its slaves, even as it promised us that our lives would be immeasurably improved with its presence.  Walk away from it.  Advocate for a workplace where weekends, vacations, days off are silent.  Regain privacy and retool the ancient forms of communication knows as our five senses.  Breathe.  Look.  Hear.  And walk away from the computer.  Like I will do now.
Next meditation:  the cell phone…